FRESH OF THE PRESS | LEXISNEXIS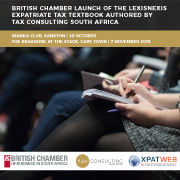 EVENT | BRITISH CHAMBER LEXIS NEXIS – EXPATRIATE TAX BOOK LAUNCH
The British Chamber in South Africa will be hosting the October/November Business Briefing at the Inanda Club in Sandton on Wednesday, 30 October 2019 and at the Brasserie at the Stack in Cape Town on Thursday, 7 November, 2019. The events will include a presentation from Jerry Botha, Managing Partner of Tax Consulting South Africa, where he will be tackling the expatriate tax law changes as well as its implications on employers and expatriates.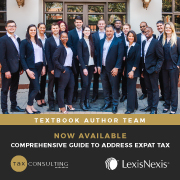 NEWS | EXPATRIATE TAX LEXISNEXIS PUBLISHES DEFINITIVE GUIDE
With the effective date drawing closer, South African expatriates and their employers have little time to come to grips with the looming "expat tax" and how it will affect them when it comes into effect on 1 March 2020. Those who fail to understand this tax amendment that will bring considerable change to the South African expatriate landscape may potentially face dire tax consequences.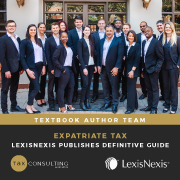 NEWS |  THE COUNTDOWN BEGINS – EXPATS BE PREPARED
There are extremely good reasons for South African expatriates and their employers to be deeply confused and uncertain on "the expat tax". There are simply too many differentiating views in the market, often punted from a conflicted business perspective. What aggravates this the vast number of professionals, and even expatriates themselves, who believe that tax law can be explained by a simple post on social media.